Happy Easter!  What a beautiful day we are having here in Panama City, Florida for this Easter Sunday!  Even though I am at the studio working I want to take a moment to give thanks.  I've been blessed with a very supportive husband and family, even though I could not be with them today for Easter lunch,

.  For my friends that call and pick me up with I'm overwhelmed with work letting me know that are thinking about me, and you know who you are,

.  For my clients who are the BEST clients anyone could ever ask for,  BUT most importantly for Jesus who I love and look to for spiritual support.  This is not to be a religious post, but how can I not mention Him on this amazing day if I believe in Him?!  If you don't, that is your choice and I do not judge you by your choice, but all in the same do not judge me because I do love and believe in Him.  This is just my opportunity to say it to the world and I'm not ashamed to do so!
That pretty much sums up my feelings for today, but of course I have to post some photos from a recent Panama City Beach Photography Session.  Michelle contacted me back in February wanting to book a family session in March while ALL of her family was in town visiting.  We all met on a breezy and cool Sunday morning and had a wonderful time together on Panama City Beach.  They are one large and blessed family and I was thrilled that they wanted me to capture their special day together with 4 generations!  I only wish all families had this kind of opportunity to be together for a weekend and share their love and company with one another!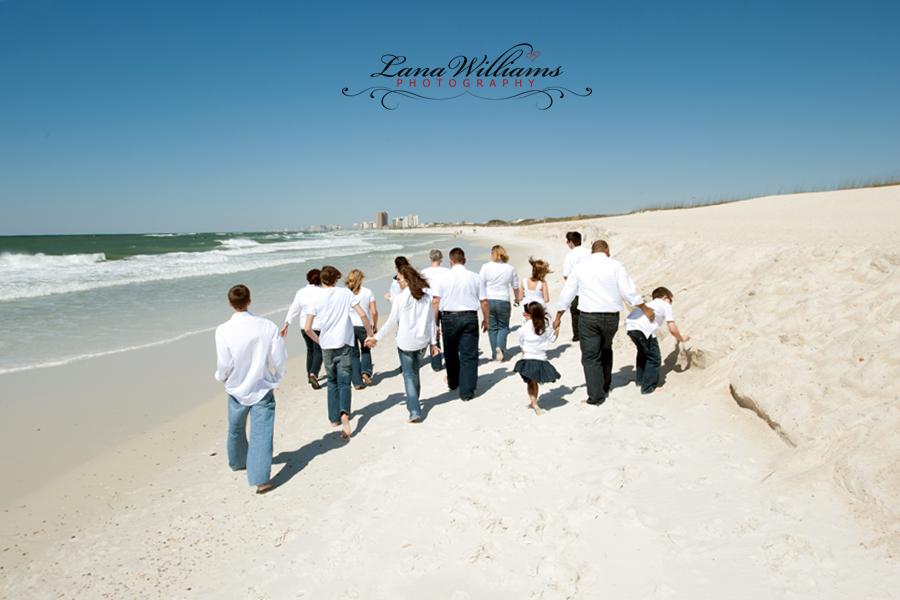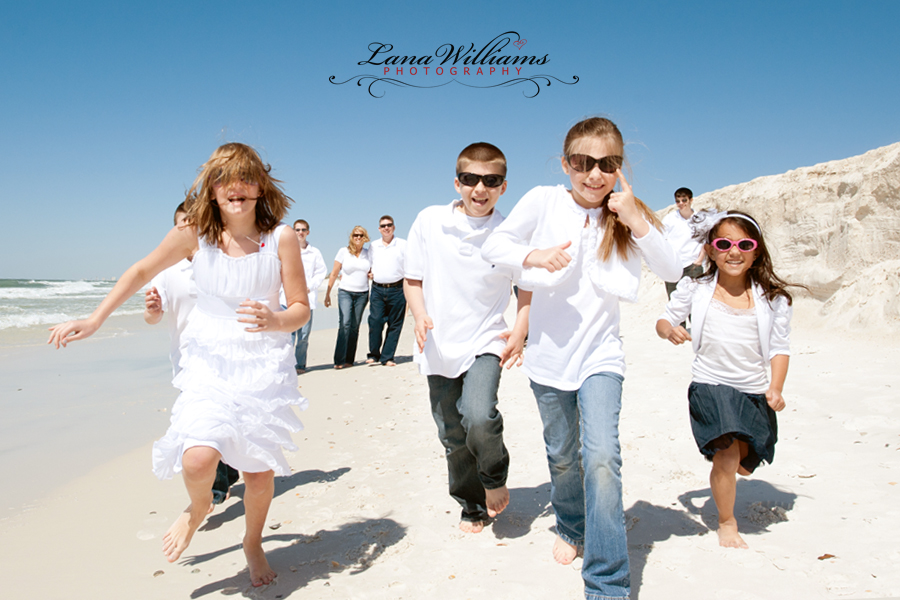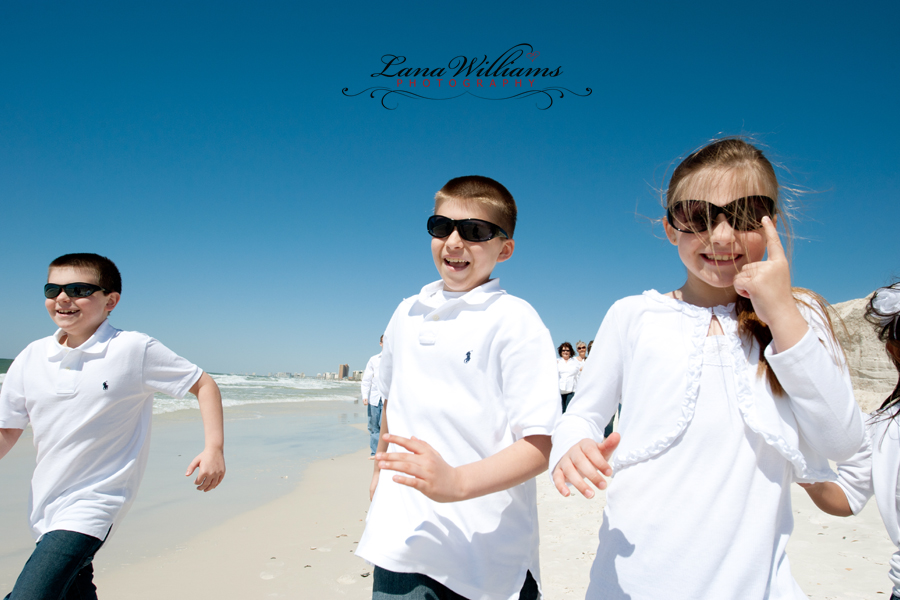 Panama City Beach Photographer, Lana Williams Photography, LLC
If you are planning a trip to our beautiful beaches and want to have beautiful photos of your family on Panama City Beach, please give me a call at my Panama City Studio!  850-215-7555