Here we are close to the end of 2013 and what a year it has been!  Most of my blog followers and clients know that I lost my Father this year to cancer and it was devastating to me.  It was the single worst day in my life and it's not been easy to move on since we lost him in June.  I pretty much took this year off from my photography business focusing on his needs, while he was with us, and then on my Mother's needs afterwards.  I am thankful to have been able to have spent so much time with them both and do not regret the time away from my Panama City Photography studio because of it.
In October one of my longtime clients mentioned to me that she would like to have a family photo shoot, in a sunflower field, for Christmas cards.  After doing some research I found a farm that grows acres of sunflowers every year.  The family I am featuring here on the blog is actually the 2nd family I photographed that day and is also my cousin David Corbin and his family.  I feel comfortable posting the information about my Father on this blog post because they were very close to my Dad.  There were many times we made a call to Wendy, who is our family doctor, asking questions about Dad's illness and for medical advice.  We are so very thankful for all she did during Dad's bout with cancer.  Dad and mom also kept Davis, their son, from the time his was a little fella until he went to school and have kept sweet Sydney many an afternoon since she was born.  Since Dad has past, Sydney will occasionally ask Mom if her "Uncle Jerry" is watching them from heaven?  :)
FAMILY, it's all about family and I am so blessed to be a part of a wonderful family and have wonderful friends!  They, along with my fabulous and caring husband, have truly helped me get through this tough year.  Now that I've filled you in about me and what I've been doing this year, let me share some of the gorgeous photos from their sunflower/pumpkin picking photo shoot.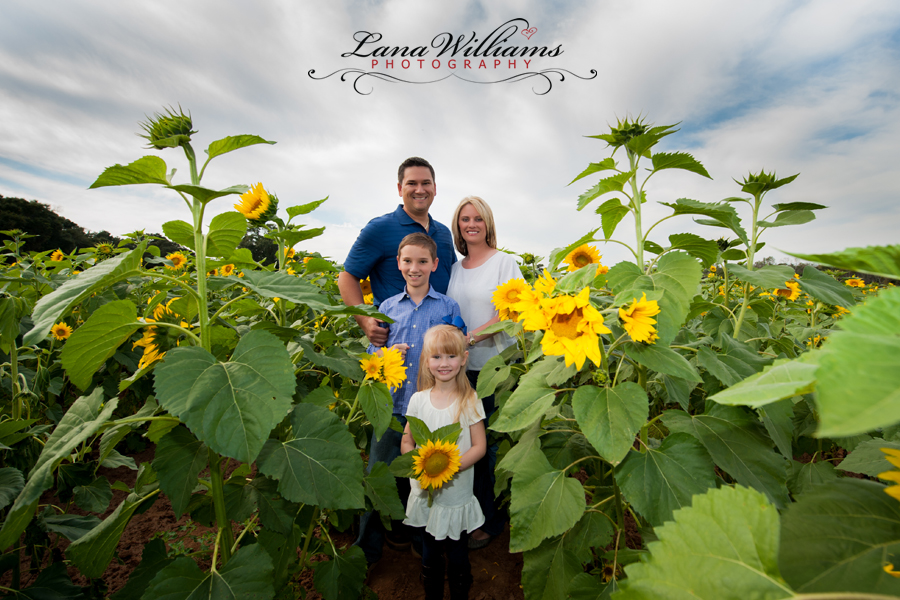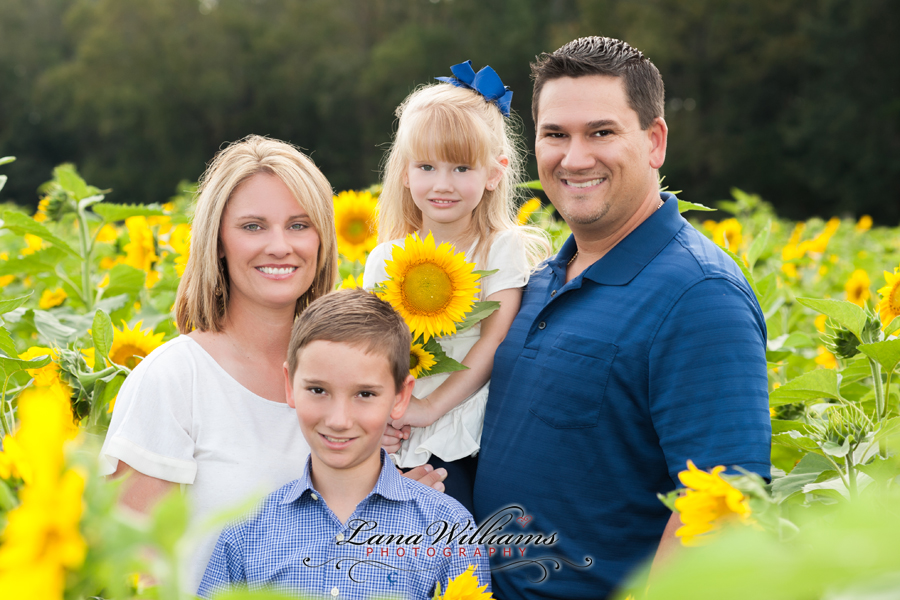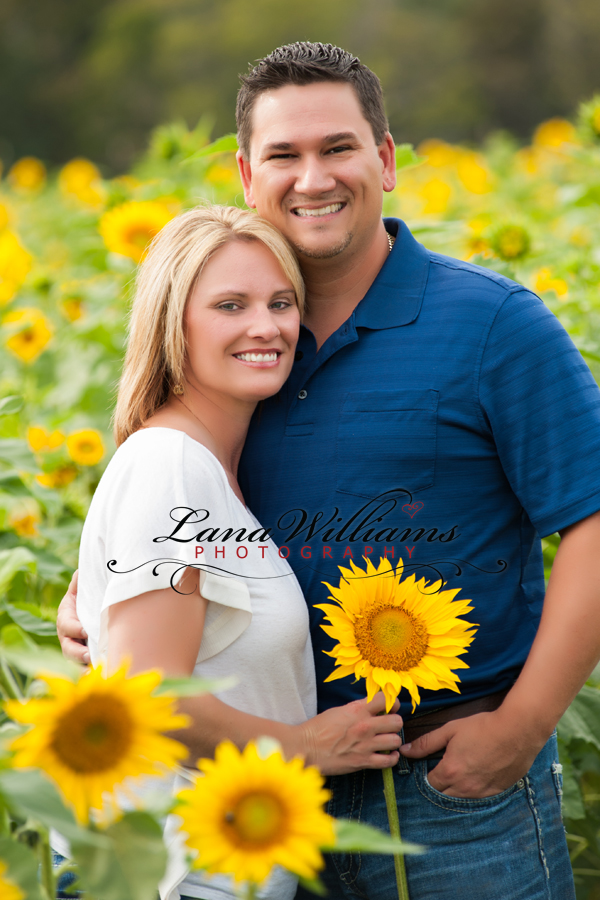 Panama City Photography Studio ~ Lana Williams Photography, LLC
Family Lifestyle Sessions start at $325.00   Call or email Lana today for more information on how to book your very own fabulous family photography session!  850-215-7555 or info@lanawilliams.com