Last weekend was HOT and HUMID, but it did not stop us from having a fabulous engagement session here in Downtown Panama City and on Panama City Beach.  We had actually scheduled this photography session for the weekend before, but Tropical Storm Debby decided to dump buckets of water on the Gulf Coast that weekend so we postponed the session by a week.  Brian and Nicole are a fun loving couple and full of smiles!  It is so nice to be around a couple in love and enjoying each other's company!   I asked Nicole and Brian to send me a little bit of info about how they met and a brief description about themselves, so enjoy getting know them a little better and viewing some of their fabulous photos from their Panama City Photography Engagement Session.
Brian and I meet at his 21st birthday party, well to be more specific I met him at his 21st birthday party and he meet me about 2 weeks later… That night Brian was wearing a T-shirt that said BRIAN so naturally I ask him if that was his name and he replied simply with a, no it is Steve. So for two weeks I thought that that was his name!  It was his fun loving and easy going personality that attracted me to him in the first place and continues to do so!
Brian graduated from Bowling Green State University in Ohio with a BS in aviation and technology and joined the Army in July of 2011 to become a Helicopter Pilot. He is currently a Warrant Officer at Fort Rucker, Alabama in the middle of his flight school training.  Nicole also graduated from BGSU with a BS in Dietetics and is currently 2 weeks from finishing up her Dietetic internship in Cleveland, Ohio and 1 semester away from graduating from Case Western Reserve University in Cleveland, Ohio with her MS in Nutrition.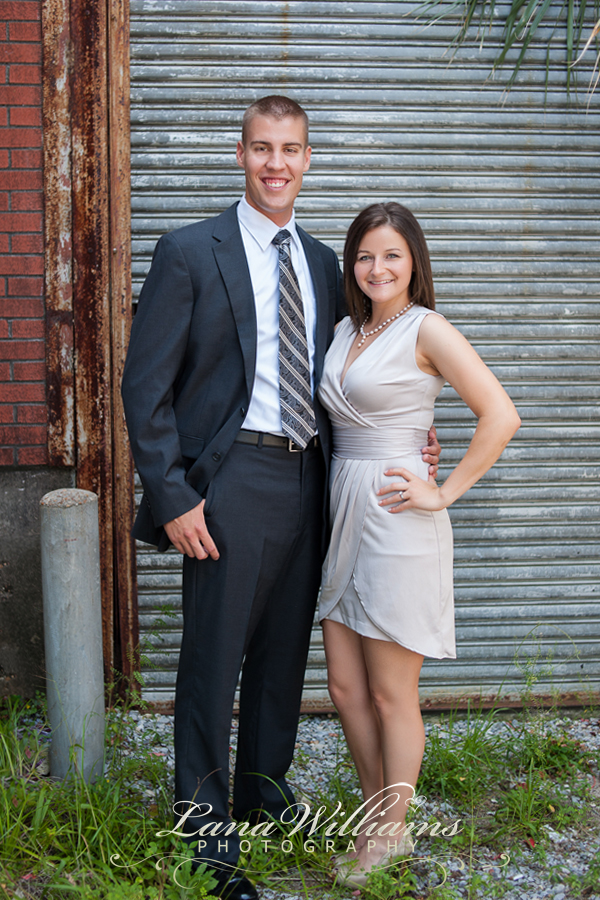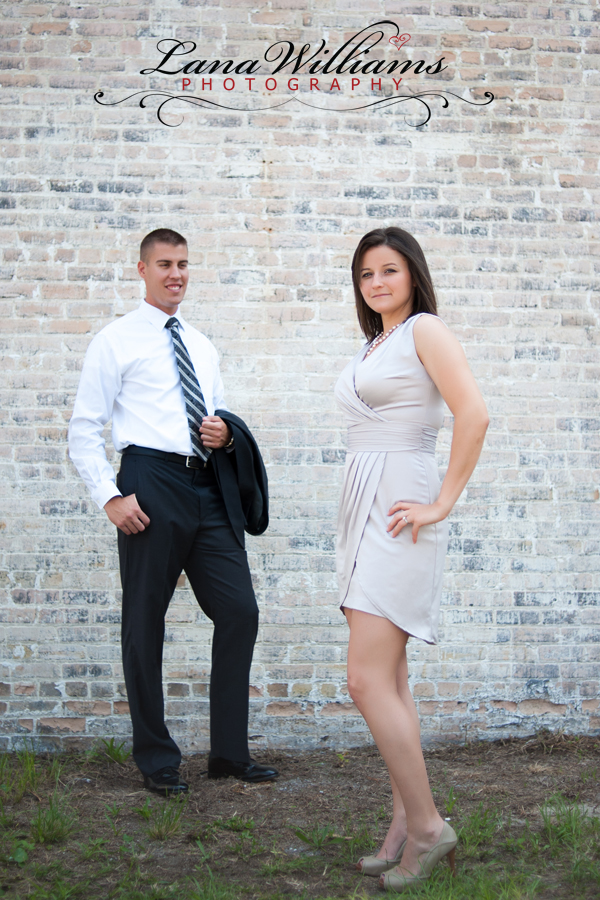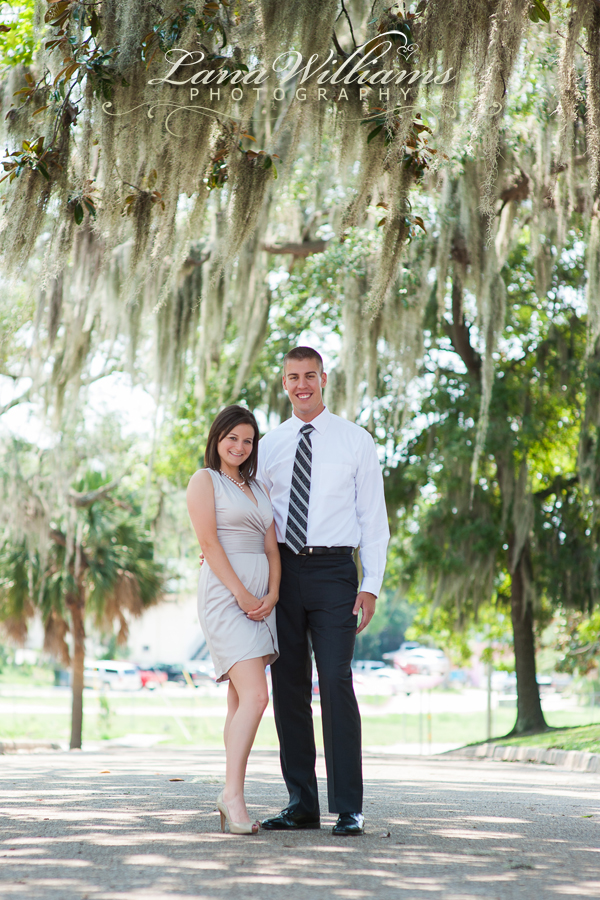 Panama City Photographer – Panama City Beach Photographer:  Lana Williams
If you are engaged and would love to have a Fun Engagement Photography Session please contact Lana
Williams Photography today!  Session are Photographed in Downtown Panama City and/or on Panama
City Beach.  850-215-7555 or via email:  info@lanawilliams.com