Another fantastic Seabreeze Jazz Festival is under our belts!  I have been attending the Jazz Fest for the past 10 years and it gets better each and every year!  Yes, those of you that were there know that Saturday wasn't the best day for weather.  It's the first time I can remember in the past 10 years that we actually had rain during the day!  Kudos to those that braved the weather and still put on fantastic shows for us!  I even forgot my sunglasses thinking it was going to be rainy and cloudy all day, so I made the easy walk over to Pier Park and bought a great pair of Sunglasses.  I don't need to much of an excuse to go to Pier Park and shop anyway,

.  It wasn't an hour later that it started to FLOOD, but we really cannot complain too much because it was a great weekend by all accounts.
Sunday turned out to be just a marvelous day on Panama City Beach and was a photographers dream.  Gorgeous humidity-free blue sky and a true "Seabreeze" during the day.  Look at Mindi Abair's hair in these photos and you will see the breeze flowing through her golden blonde locks.  Mindi always puts on a FABULOUS show and has been bringing in local high school band members to play a number with her.  Cheers to Mindi for keeping the young musician's dream alive.  This was the first time for Trombone Shorty to play our festival and boy, did he ever play!  He had everyone on their feet dancing and we even had a parade of his fans from NOLA start a dance line through the crowd!  FUN TIMES!!  The last artist to play at this year's festival was the ever amazing Dave Koz!  He, too, knows how to get a crowd on their feet.  It was hard for me to take these photos of  the artists for wanting to dance!  I did manage to get a few moves in between clicks though!
Tickets are already on sale for next years event.  Click here to go purchase yours now and SAVE BIG BUCKS!  Believe me, it is well worth the money and why not stay a few days longer and make it a true vacation here on beautiful Panama City Beach?  We have many wonderful condos just a few minutes from the Festival site and of course do not forget about the great shopping and eateries at Pier Park where the festival is held!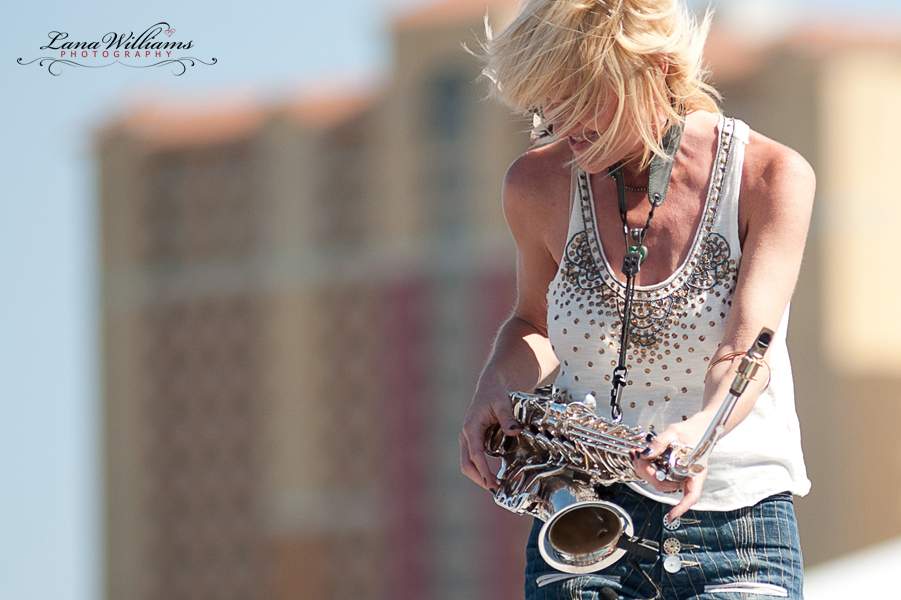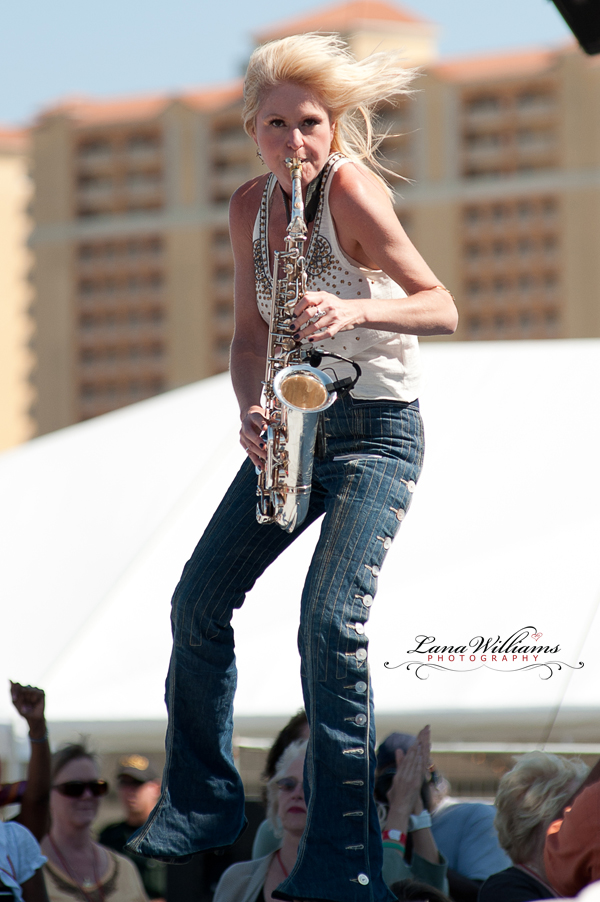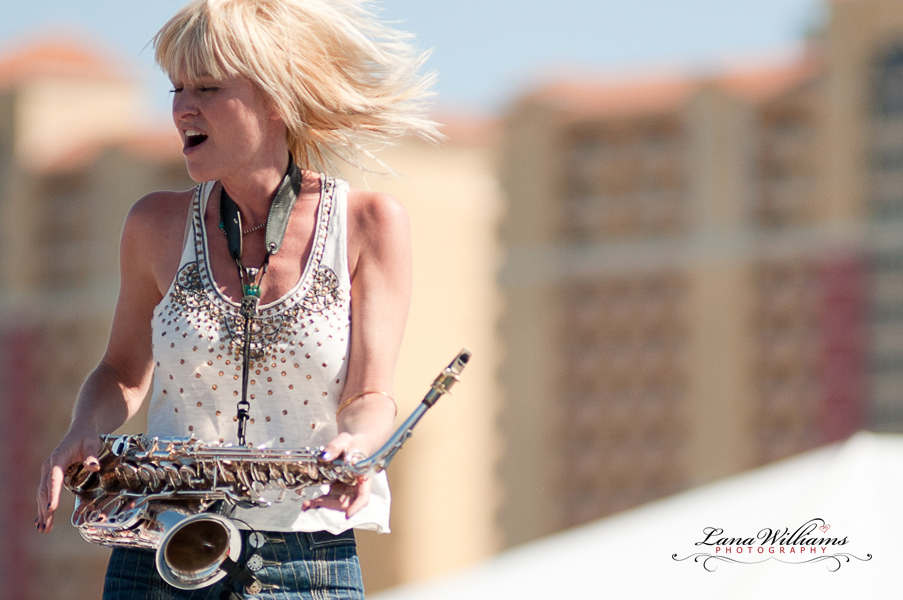 PANAMA CITY BEACH PHOTOGRAPHER – LANA WILLIAMS PHOTOGRAPHY, LLC
Contact Lana for all of your event needs at her local Panama City Florida Photography Studio.
1137 Jenks Avenue, Panama City, Florida 32401  (850) 215-7555