I've been overwhelmed lately with so many photo shoots that I need to edit and upload to their online galleries,  but I'm trying to do my best to blog here about more of those sessions.  This session was just last week – and what a gorgeous week we had  here for our vacationing families!  This wonderful family, The Siebers, were here visiting from their home state of Illinois.  Jaime had emailed me asking about my photography sessions after she found me online.  A couple of days later she decided I was the photographer she wanted to photograph her family while here visiting Panama City Beach.  We picked the date and we both were excited about their upcoming Family Lifestyle Photography Session.
The date came and it was storming on Panama City Beach that morning, of all the days I thought!  Jaime called me at the studio around 10:00 am and asked what was the plan since it was raining.  I told her that here on the Gulf Coast you just never know and we would make our final decision 1 hour before we were supposed to meet late that afternoon.  The skies started to clear after lunch, but there were still some beautiful clouds left from the storm and we had a fabulous photo shoot!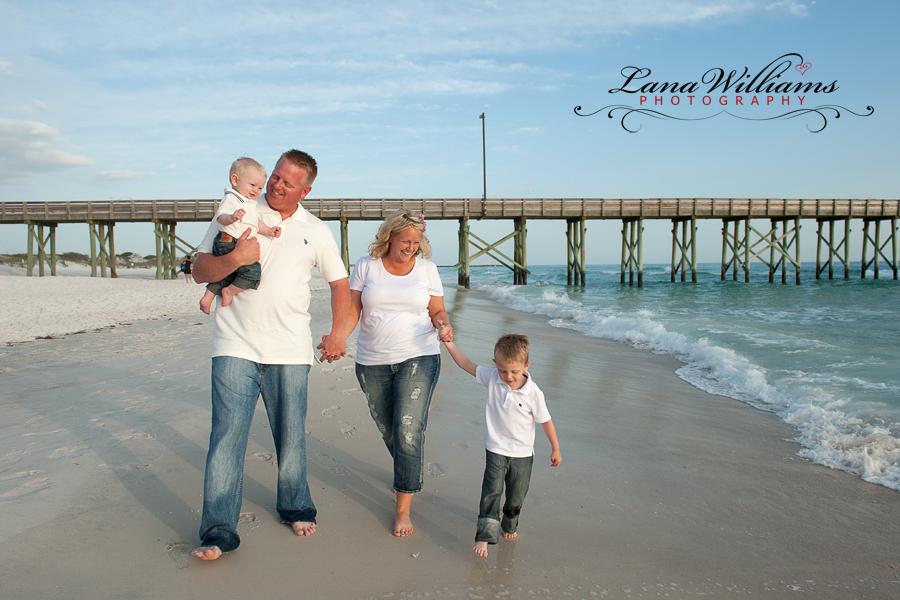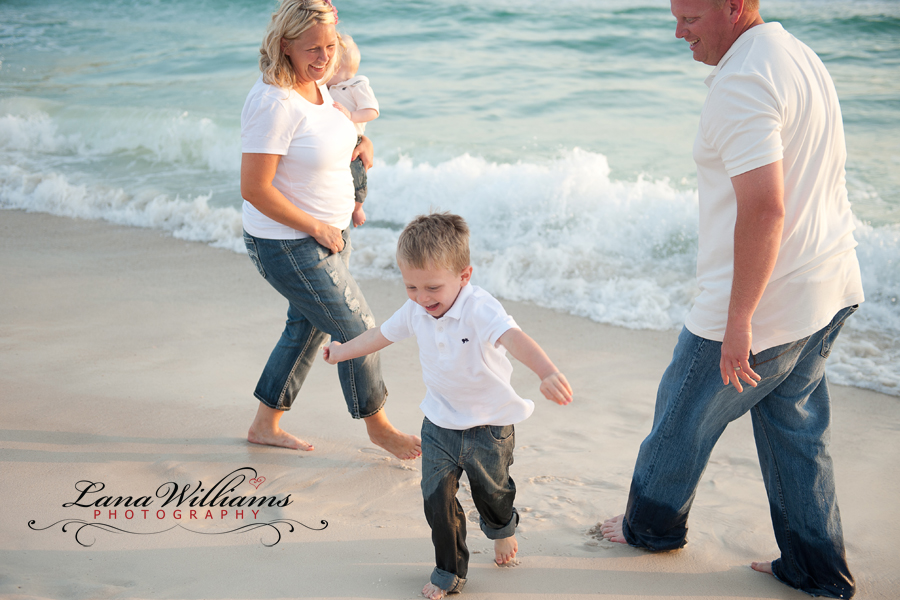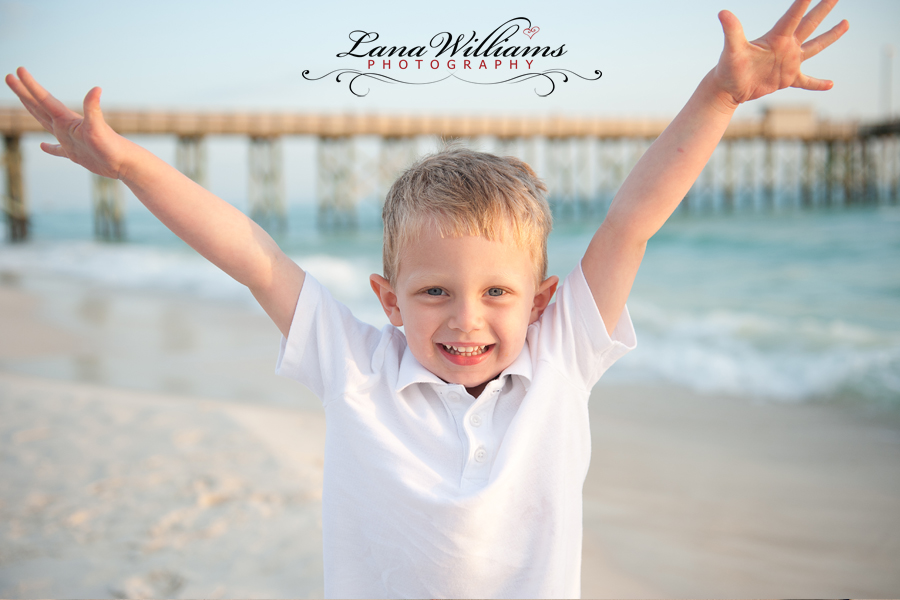 Panama City Beach Photographer – Lana Williams
Don't wait until you arrive here on our beautiful beaches to book your families Panama City Beach photography session, call my studio today to save your date!
850-215-7555