Recently I posted photos of a meal I had prepared on my Facebook page.  The meal was very simple, a Mesclun Green Salad with crab cakes!  This meal seemed to get more attention then any other food photo I had ever posted and many people asked for the recipe.  So I decided to just do a blog post here and give everyone that reads my blog the recipe.  It is not a hard recipe, it's just a little labor intensive, but SO worth the time to make them.  These are FULL of crab, the way a crab cake should be, no bread fillers.  The next time you want to "impress" your guests, pull out this recipe and serve, you won't regret it!  They will think you are a top chef and have no idea you're just a small town girl from Fort Payne, Alabama that is living her dream being a Professional Photographer in Panama City, Florida!  Ha!  I'll temp you with the photos first and then the recipe below,

 Please let me know if you make them and how you liked them!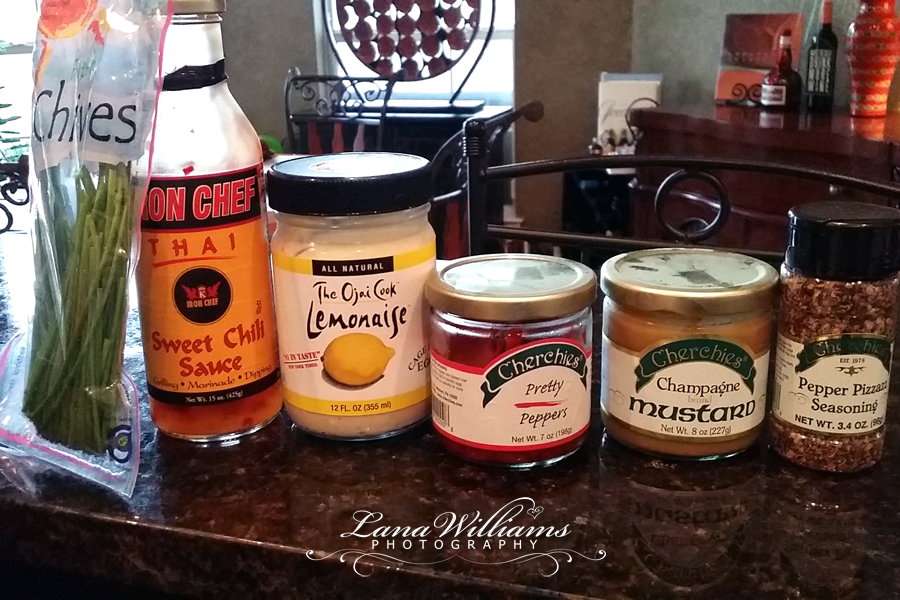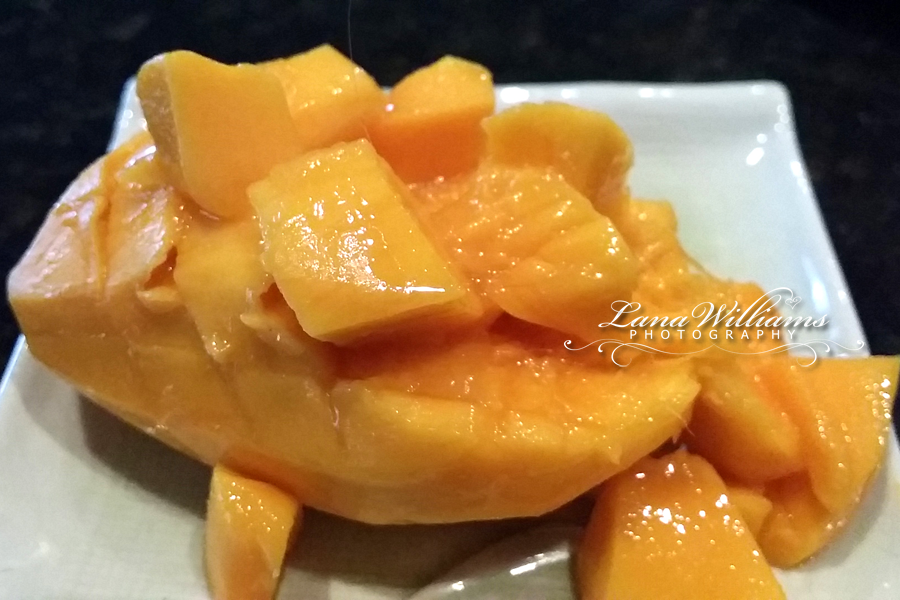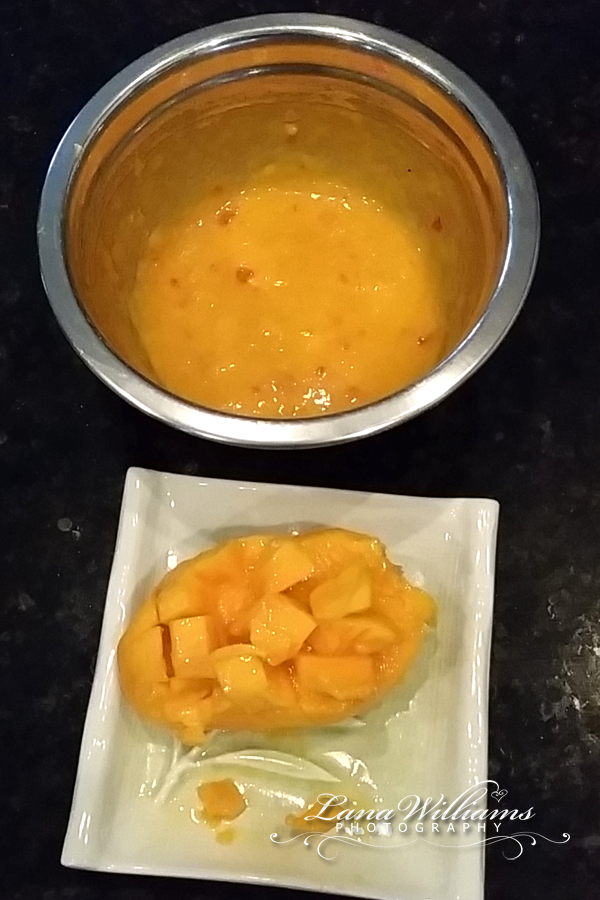 "Spicy Crab Cakes with Mango Puree" by
Somethins Cookin
1 pound lump crabmeat 1/4 cup mayonnaise (I, Lana, use all natural "Lemonaise, made with cage free chicken eggs) 3 tablespoons minced chives 2 teaspoons fresh lime juice 1/2 teaspoon honey 2 teaspoons Champagne Mustard 1 tablespoon Pretty Peppers (drained)  I put them in both the crab cakes and the Mango Sauce! Pepper Pizzaz 1 Mango Peeled and cut up 1/2 to 1 Tablespoon Sweet Chili Sauce (depends on how spicy you like your food) 3 large eggs beaten 2 cups Japanese Panko Bread Crumbs Flour for dredging 1/4 cup oil for cooking the cakes 1 cup Musclun Greens (per person) Riesling Vinegar   Combine crabmeat with: Mayo, Chives, Lime Juice, Honey, Champagne Mustard, Pretty Peppers and Pepper Pizazz. Season with a little salt and pepper if you like.  Form into 8 crabcakes, put on a cookie sheet and refrigerate for at least 30 minutes.   While crab cakes are in the fridge make the Mango Puree.  In a food processor add Mango, Sweet Chili Sauce, Pretty Peppers and 1 Tablespoon of the oil until blended well.     Add a little of the oil to a grill pan and start to heat oil.  Put a little flour on each side of the crab cake,  then dredge the crab cake through the beaten eggs, then coat well with the panko crumbs.  Add crab cakes to pan and cook until browned and crisp, approximately 3 minutes on each side.  Place on a paper towel and keep in warm oven while cooking the remainder of cakes.   Drizzle the Mango Puree on a plate and place your cakes on top of the puree.  Serve with Mesclun Greens with a drizzle with a mixture of Riesling Vinegar and 1 Teaspoon Olive Oil.  Serves 4.  
Thanks for taking the time to read!  Please share with your friends and remember to tell them about me the next time they want Professional Photos taken in and around Panama City, Florida!
Lana Williams Photography, LLC – 850-215-7555 – info@lanawilliams.com